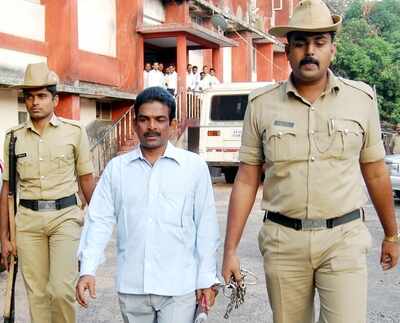 Famous criminal cyanide Mohan has been given capital punishment of hanging till death and a fine of Rs 45,000/- . He was a serial killer and used to lure women on the pretext of marriage and robbed them later giving them cyanide pill presuming it to be a contraceptive pill and killing them. He was convicted by Sixth Additional District and Session Court of serial murders and awarded death sentence on Wednesday.
He was convicted of murdering 33 year old woman in Bengaluru. She was a music teacher and he came in contact with her posing as a forest officer Sudhakar Acharya in 2007. Later he became physical with her and gave her cyanide tablet presuming it as contraceptive pill in public toilet where she consumed it and collapsed.
Around 36 witnesses were produced in the case against him. Around 20 such cases were reported against him.