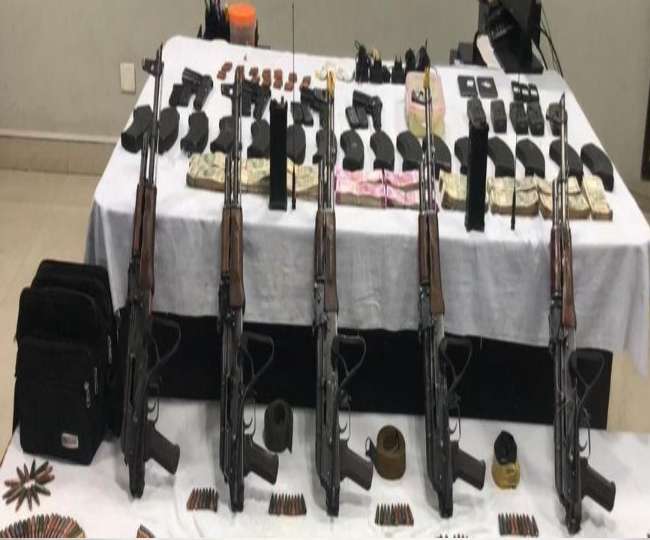 The Punjab Police has achieved a major success. Punjab Police has arrested 4 suspected terrorists. Police have recovered 5 AK 47 rifles, grenades, pistols and satellite phones from the arrested terrorists. The Punjab government has decided to hand over the case to the NIA.
The links are connected to other countries. The arrest is termed as crucial as it will unearth many crucial links. According to reports Pakistan is supplying arms through drones to terrorist and action is likely to be taken immediately.
Punjab Chief Minister Amarinder Singh has said that Pakistan is supplying arms through drones. Action should be taken immediately.
At the same time, Defense Minister Rajnath Singh said that Punjab Chief Minister Captain Amarinder Singh has also talked to Home Minister Amit Shah about this. CM has written a letter to them about the situation. He told in the letter that arms are being delivered in Punjab from Pakistan by drone. I would like to say that we are ready to deal with any challenge. Even if there is a terrorist attack, we will give a befitting reply. Our forces stand on every front and are ready.