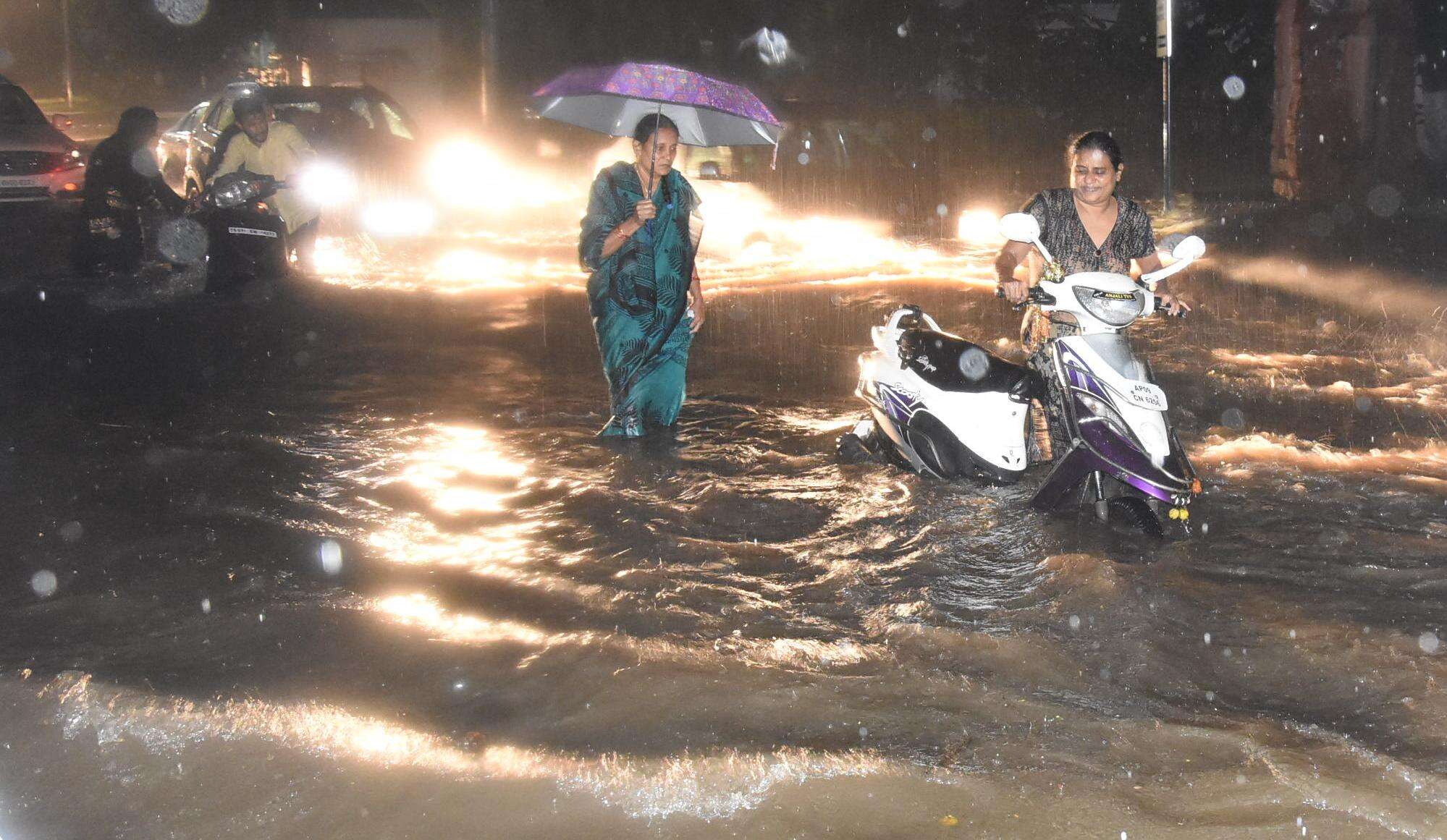 Hyderabad recorded cloud burst in the wee hours of Friday morning. The cloud burst happened at around 3 AM with a rainfall recorded around 15 cm in 2-3 hours.
Cloud burst collapsed a protective wall against Hussain Sagar Lake leading to water entering to around 200 homes and adjoining areas.
Several parts of the city had knee high water as when the rainfall that started in the wee hours of Friday plunged the city with water all over resulting in the collapse of the protective wall of Hussain sagar lake. No casualties reported so far.