It is well known and Deepika has never shied away from speaking about her depression state and how she faced it boldly. At some point of time Deepika had struggled hard to come up of her depression.
Bollywood actress Deepika Padukone arrived in Delhi on Sunday, where the first lecture series on mental health was organized by her NGO Live love lough foundation. On this occasion, Padma Shri Siddharth Mukherjee gave the lecture as the keynote speaker. Deepika's father Prakash, mother Ujjwala and sister Anisha were also present at the event.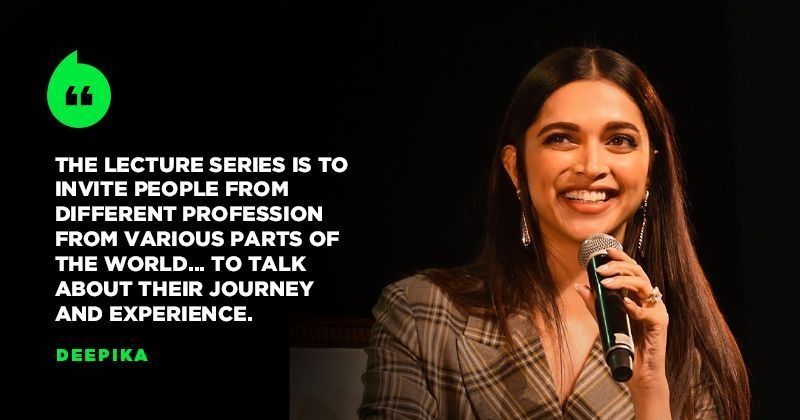 Talking on the Mental Health Topic, Deepika said- "I think things have started happening now. It is no longer the stigma it used to be four years ago. Definitely going a long way to bring us awareness And for this we have to maintain this discussion.
Deepika called this lecture series open to everyone. She said that it is available to people from every corner of the world. Especially for those who are excited about working in this field and want to share their travel experience.
Deepika Padukone has talked many times about her condition in which she has suffered from depression. After recovering from this, in 2015 he founded the Live Love Laugh Foundation.