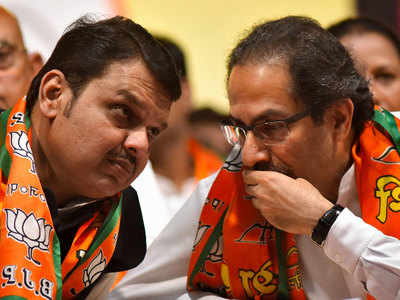 Assembly elections have been announced in Maharashtra. The leaders of political parties are caught screwing for taking tickets, then the same is entrenched in BJP Shiv Sena for seat sharing. There is no consensus on the seat-sharing between the two parties. Meanwhile, a big statement by Shiv Sena leader and MP Sanjay Raut has come out. He has termed the seat-sharing process in both the parties a dangerous process than the sharing of India-Pakistan.
Member of Parliament Sanjay Raut has said that this is such a big Maharashtra, which is a partition of 288 seats. Today's picture would have been different if we had been in the opposition instead of the government. We will issue whatever agreement we have on the seats.
Before the Lok Sabha elections, a formula of 50-50 was decided in the assembly between BJP and Shiv Sena, but today BJP believes that it is getting more than 50 seats. The same Shiv Sena is adamant on the prescribed formula. Now it is to be seen what is the agreement between the two parties.