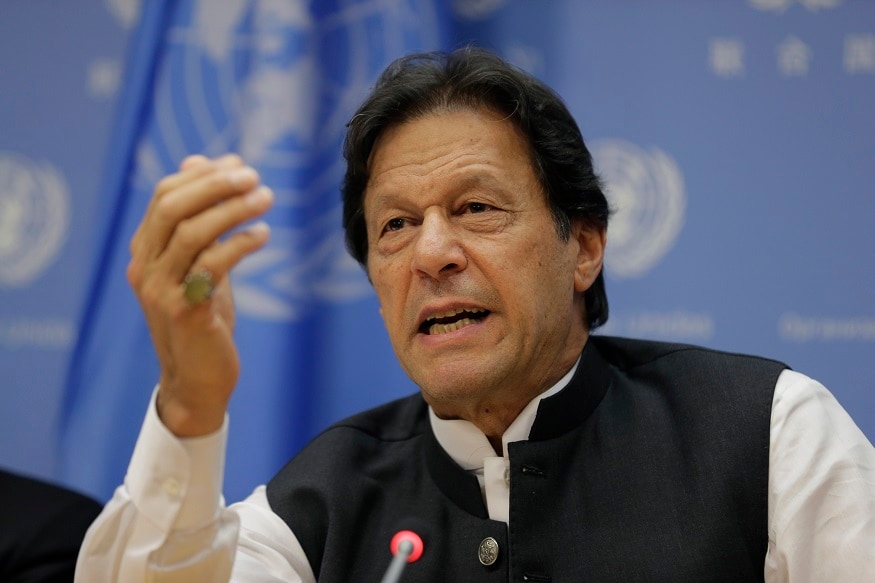 Today is the speech of India's PM Modi and after that Pakistan PM Imraan Khan in United Nations. It was expected that Pakistan PM is going to again bring Jammu & Kashmir in the speech but to a surprise Pakistan PM Imran has said that there is no use of bringing the issue of J&K in UN as nothing will be done to sort the matter by UN.
Talking to the editor of New York time he said that he had a talk with US President Donald Trump to intervene into the matter but he has said that he will only intervene if India wants it to be. And India has already cleared before hand that it is ready to talk with Pakistan but only if Pakistan stops border terrorism which it is not willing.
It is clear from Imran Khan's statement that he will definitely raise the issue of Kashmir on the United Nations stage, but he does not see any hope from it. Significantly, even before that, wherever Imran Khan has raised the issue of Jammu and Kashmir, he has always been defeated.
Imran has also elaborated that if UN doesn't intervene in the Kashmir issue then who is going to intervene.
According to reports PM Modi is going to address in the UN at 8 PM tonight and after that Pakistan PM is going to address if he brings up anything related to Kashmir issue in his speech then India's Spokesperson will reply to the queries.