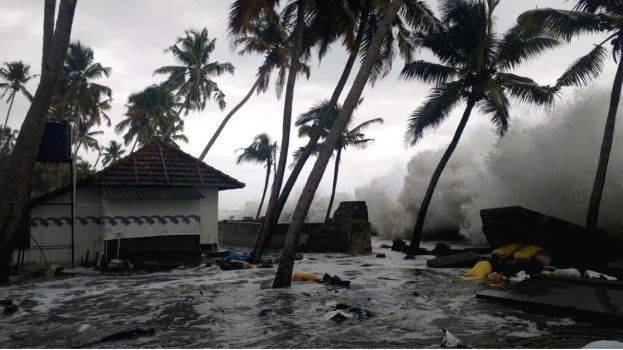 India Meteorological Department (IMD) has issued Orange alert in Trivandrum, Kollam, Alappuzha, Ernakulam, Idukki and Malappuram districts of Kerala for today.
Yellow alert issued in Pathanamthitta, Kottayam, Thrissur, Palakkad, Kozhikode and Wayanad districts for today.
It is expected that the areas where orange alert have been issued heavy to very heavy rainfall is expected in a day or two.
And the people of that area has been alerted against the approaching rain. There have been a low lying area in Arabian Sea and the low pressure area is now approaching to the southern parts of India.
India Meteorological Department (IMD) has issued Orange alert in Trivandrum, Kollam, Alappuzha, Ernakulam, Idukki and Malappuram districts of Kerala for today. Yellow alert issued in Pathanamthitta, Kottayam, Thrissur, Palakkad, Kozhikode and Wayanad districts for today.

pic.twitter.com/zQlF6KBHjj

— ANI (@ANI) October 30, 2019