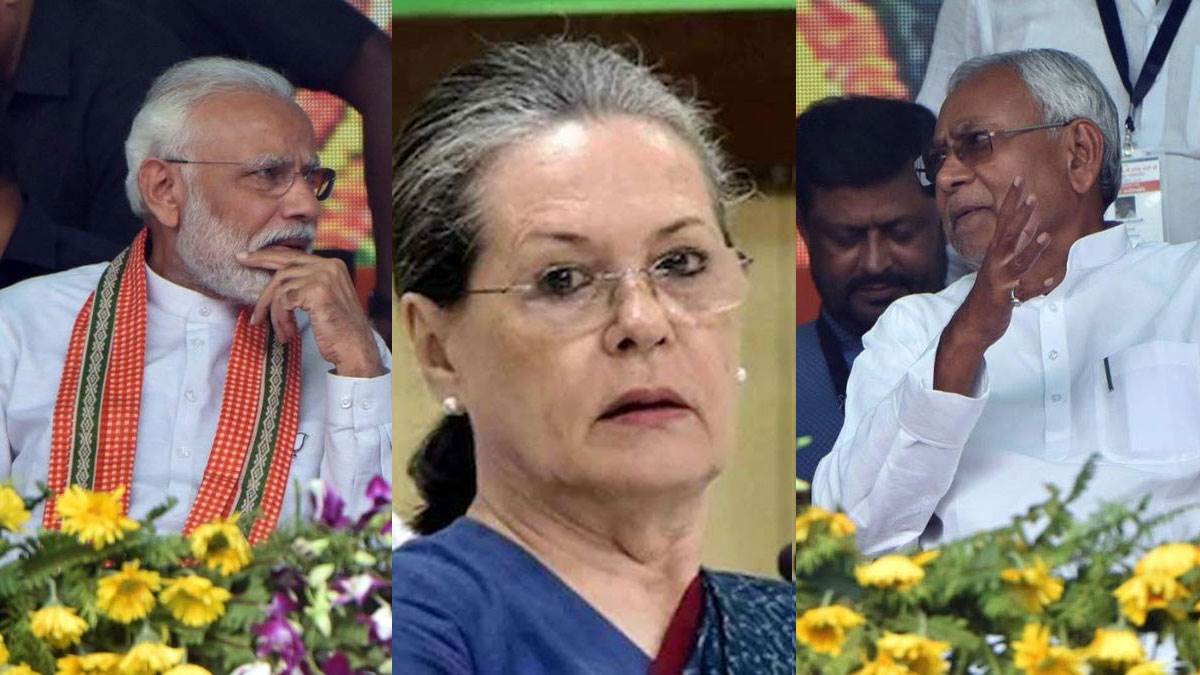 New Delhi: Bihar Chief Minister Nitish Kumar is engaged in the campaign to unite Opposition parties for 2024 Lok Sabha elections. He returned to Patna after attending a rally organized on the birth anniversary of Chaudhary Devi Lal in Haryana. He met Congress President Sonia Gandhi along with Rashtriya Janata Dal (RJD) chief Lalu Prasad Yadav on Monday. It is believed that Sonia Gandhi said talks of opposition unity would proceed only after the election of Congress President. The question is also arising how united the opposition will be against Prime Minister Narendra Modi and the Bharatiya Janata Party (BJP).
How much headway so far in Opposition unity?
1. The first major incident of opposition unity was seen at the Indian National Lok Dal's (INLD) Samman Diwas rally on the 109th birth anniversary of former Deputy Prime Minister Chaudhary Devi Lal in Fatehabad, Haryana on Sunday.
2. Many veteran opposition leaders including Nitish Kumar and Bihar Deputy Chief Minister Tejashwi Yadav were present on the stage. Nationalist Congress Party (NCP) chief Sharad Pawar, Marxist Communist Party (CPM) leader Sitaram Yechury, Shiromani Akali Dal president Sukhbir Singh Badal, former Punjab Chief Minister Prakash Singh Badal, Shiv Sena (Uddhav faction) Arvind Sawant were also seen there. But the absence of many veterans of the opposition raised many questions.
3. There was talk of opposition unity against BJP in the rally, but no major decision like formation of third front of opposition could be taken.
4. Nitish Kumar gave the message of a main opposition alliance in lieu of a third front, but also said that further progress can be made only by taking the Congress along.
5. Nitish Kumar met Sonia Gandhi on the evening of the rally itself, but the Congress President said further talks would be held after organizational election of the party president.