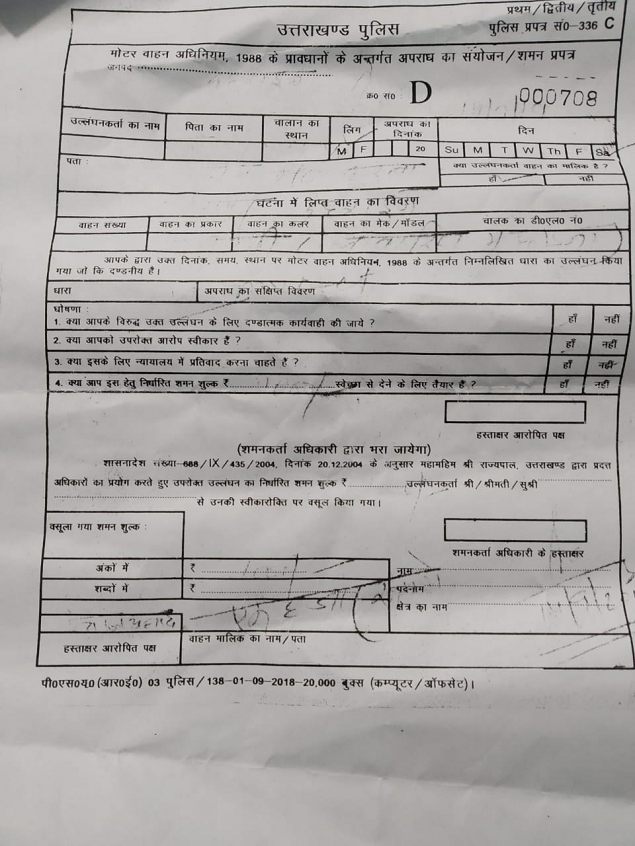 Ever since the Central Government has implemented the new traffic rules, strange cases of challans have been coming out from all over the country. Recently, in Uttar Pradesh under CM Yogi,the challan of a bullock cart has been a topic of discussion as there was no vehicle involved whom Challan was cut, but the challan of a bullock cart was cut.
The challan has been cut by Shahpur police of Bijnor district of Uttar Pradesh. On Saturday, the bullock cart owner handed over the challan when his bullock cart was standing next to his farm. It is being told that Sub Inspector Pankaj Kumar of the area went out on patrolling with his police team, while a bullock cart was standing on the road near a field, when the policemen asked the villagers about the bullock cart, it came to know that the bullock cart was of Riyaz Hassan After the name of the villager police went to Hassan's house with bullock cart and handed over a challan of one thousand rupees to Hassan.
However, when the bullock cart owner questioned police of how the challan can be deducted for standing his car outside his own farm and it was a similar act after which Hassan's challan was cancelled on Sunday.